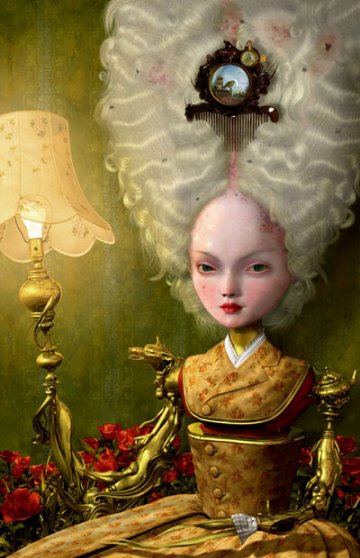 Finally I have a little time to sit down and relax! Yesterday was the day of our pre-photoshoot at school. It was a preparation for our final photoshoot which will be in May.
We have to be inspired by the artist, Ray Caesar, but we have to give back the feelings of his pictures in a modern way. Ray Caesar really inprires me, so I like this work a lot!
I would like to present the decadence of a paris doll. Weird, I know...:) Maybe I can get the photos tomorrow, I can't wait...